Tips for organising coach hire for a large event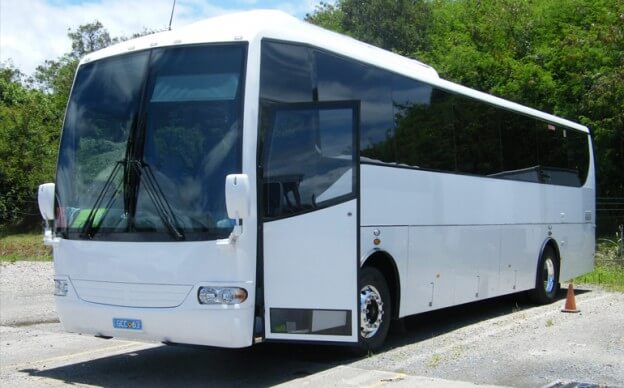 Planning any large event is not a simple task by any means, whether it is a wedding, a corporate retreat, a touring trip or even a sporting event. Among all the things you have to organise, transport is perhaps one of the main ones, as getting to the destination is certainly the priority. That is where the experience, service quality and dedication of Gold Coast Coaches comes into play, as we are here to help to make any large group transport comfortable, affordable and luxurious at the same time. To help you get started, we share some of the top tips for hiring a coach for any large event.
1. Look for a company that has good records and reputation
Starting from safety records to experience of the drivers, testimonials and references, make sure to look into every aspect of the company before even considering them. Make sure to check their permits, licenses and vehicle conditions to make certain they are clean and running well.  A good charter bus service such as Gold Coast Coaches will always be prompt to share such information with utmost transparency. If things seem a bit dodgy, it might be best to avoid them. When there are a large number of people to be transported, it is best not to go into any risky business. For large events, the cheapest solution might not always be the best one.
2. Look for technological amenities that are offered on board.
Depending on the distance you are look to travel with your group, technological amenities can be quite useful. Especially when you are travelling a long distance, look for things that can make the ride more enjoyable and entertaining for everyone. Such as televisions, personal screens, charging ports for smartphones and Wi-Fi connection. If you know beforehand what are the options available, you can suggest your guests to prepare accordingly, whether they need to bring their own headphones or tablets etc. Having a restroom on board is also very common, and can be a great plus point for exceptionally long trips.
3. Be certain of capacity, luggage space and hidden fees.
Different charter companies have different fee structures, and it is always a good idea to double check everything that is included with the fee. Does it include fuel cost? How about cleaning? What about snacks for the road? Planning large events is stressful enough and you do not want to end up being caught off guard. Be sure to confirm passenger capacity and luggage space so that you can allocate your guests and their belongings effectively.
4. Fix date, time, pickup and drop-off spots.
One of the best things about charter bus hires, is that you get the chance to pick up everyone together or separately from points throughout the route. But to make things easier for everyone, it is always a good idea to discuss the spots while hiring. Do not forget to clarify the date and time, and make sure to communicate that effectively with everyone so that no one misses their ride.
Once you get a final quote and a list of all the amenities and benefits, you will find that Gold Coast Coaches are the best at charter coach rental, with years of vast experience, luxurious vehicles and professional staff who will help to make the whole process a lot less stressful for you.