How charter bus hire saves you time and money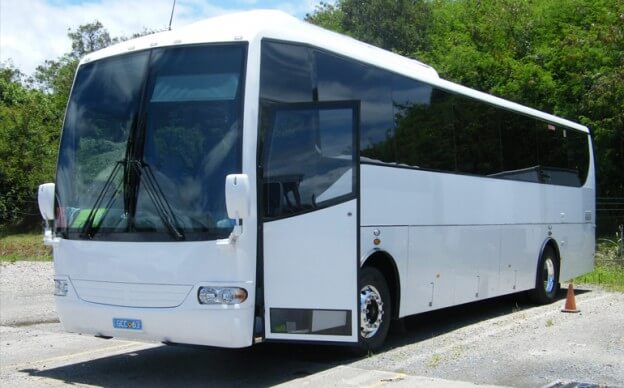 If you are planning a group event, there are a lot of things to consider, especially if you have to arrange transport too. Whether it be a corporate event, a wedding party, a sporting event or a day-trip, a charter bus hire can make life a lot easier for everyone involved. From saving time to saving money, a reliable bus rental service can provide a lot of benefits to make your special day as stress-free as possible. Here at Gold Coast Coaches, that is exactly what we are aiming to provide.
Consider for instance, that everyone in your group has to get their own transport for the event, whether it be a taxi or their own private transport. The total amount it would cost for everyone to make there way to the destination can start to become very costly overall. Compared this with hiring a luxury bus for the occasion, the cost can much lower, especially if everyone decides to chip in a bit. On top of that, let us not forget that with a bus rental, everyone gets to enjoy the trip together. The party starts on the road as you go. From singing, to gossiping to simple socialising, the trip itself becomes one filled with events and memories, in comparison to travelling separately which can be extremely boring and non-eventful.
Now that you have an idea on how charter bus hire can save you money, let us talk about the other end of the spectrum. One of the major issues while travelling in a group is picking everyone up and making sure that everyone reaches the destination in time. However, with our professional bus rental services, we make sure that is never an issue, as we cater to picking up and dropping off, and even help to plan your route to make sure that time management is a priority.
If you just think of the comfort and convenience of a hiring a luxury bus – why settle for anything less? From air-conditioning to reclining seats, your choice of music and an abundant of space for carrying luggage, a bus rental provides every advantage a travelling group can look for. It is as simple as picking up the phone and calling us at Gold Coast Coaches to book your bus hire. From that point on, we take responsibility to make sure that your day is only filled with fun, and everyone in your group gets to have an enjoyable ride.
From saving money to saving time and helping to make any trip memorable, charter bus hires is the best option when it comes to cruising through any parts of Australia with your party or group. If you have more than 5 people who need to reach a destination, we are here for you.0