Top 10 things to do on the Gold Coast.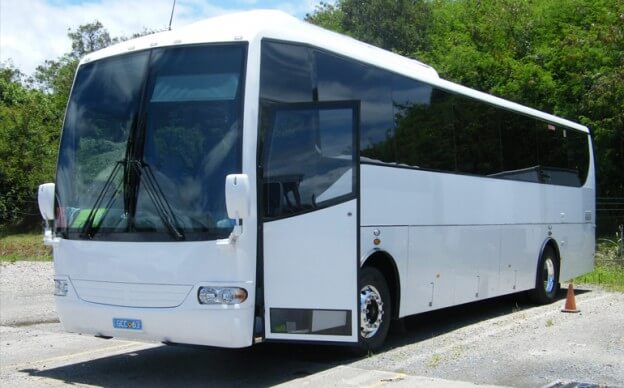 Gold Coast is simply an amazing place, with endless adventures and experiences just waiting to be explored. If you are planning to make such a trip with your group or friends, hiring a coach for the day might be the best option. At Gold Coast Coaches, we provide luxurious coaches of every size for hire, along with our friendly staff who are always there to make sure that you are always comfortable. So, whether it is simply for touring, a corporate getaway, or a family outing, our charter bus hire is simply the best way to get to places with the most ease and the least cost.
The 10 most awesome things you can do on the Gold Coast that are accessible by bus;
10. Hop on a Jetboat Ride
If you are looking to step away from traditional sightseeing and take on an adrenaline pumping adventure across the sea, head over to Surfers Paradise and/or the Marina Mirage to experience jetboating and jet ski rides. These extreme water-based rides are nothing short of pure adrenaline rush, filled with amazing stunts and high-speed drifts that can only be done on the water.
9. Whale Watching
From late May to early November, Gold Coast is one of Australia's best whale watching destinations, with the unique chance to see the amazing and gigantic creatures up close. Take a ride on a rental bus to one of the many departure points and witness the spectacular sight as the majestic mammals make their migratory trip.
8. Take a Water Cruise
The Gold Coast is a city that has water as its core theme. With scenic canals that are larger than that of both Amsterdam and Venice combined, it offers the visitors a unique chance of exploring the city from a completely different vantage point. From crab-catching cruises to simple sightseeing ones, there are multiple options to choose from. So, pick a sunny day and head out to any of the departure points with a charter coach.
7. The Vibrant Bars or Nightclubs
Located near Cavill Avenue and Orchid Avenue in Surfers Paradise, the nightlife on the Gold Coast is something not to be missed. With various bars and nightclubs for every group, age and atmosphere, the clubbing experience on the Gold Coast is unlike any other. So, spice up your experience with any of the many themed bars, and even if you have a bit too much to drink, you can rest assured that your charter bus hire will get you back home safely.
6. Explore the Hinterland
Just 45 minutes away from the party hub of Surfers Paradise, lies the natural oasis of greenery and scenery on the Gold Coast Hinterland. From worm caves to waterfalls, to breath taking mountain views and wineries, it is one of the top holiday destinations in Australia that you do not want to miss out on.
5. Visit the Beach
If there is one specific thing the Gold Coast is known for, it is the beautiful beaches. With more than enough options to choose from, each of the main beaches stands out particularly due to how clean and well maintained they are. So, whether you are looking to surf, sunbathe, swim or simply to spend a day at the beach, just pick a day, hire a bus and get going.
4. Visit the SkyPoint Deck on top of the Q1 Building
Visit the 77th floor of the iconic Q1 Building and experience a 360 degree of everything the city has to offer. From the vibrant blue ocean to the Surfers Paradise skyline, the green hinterland, and the endless golden beaches below, every view is one to remember.
3. The Currumbin Wildlife Sanctuary
Looking to see some authentic and amazing Australian wildlife? Then the Currumbin Wildlife Sanctuary is just the place to go to with a simple bus hire. Find yourself lost amidst the lush rainforest environment and the cutest animals, and make it a day to cherish forever.
2. Don't Forget the Theme Parks
From the high-flying rides of Movie World, to the water themed Sea World and Wet n Wild, there are a lot of theme park destinations in Gold Coast that can make any age group thrilled with joy.
1. Major Sporting Events
Not to mention, the Gold Coast is home to hosting some of the most amazing and popular sporting events in Australia. From V8 Supercars to Rugby, Football, to PGA, Surfing and what not. If there is any event you want to visit in a group, simply charter a bus and get going with zero stress.
There are countless attractions and experiences to explore the Gold Coast. And to make each of them a smooth experience for you, we at Gold Coast Coaches are here to provide every form of bus or coach rental service to get you to your destination.