Questions you should ask your charter bus company before you hire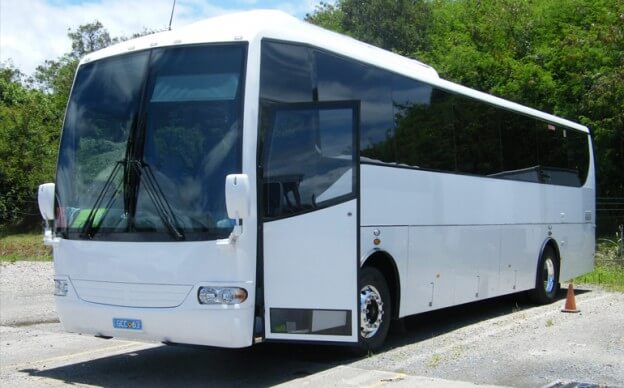 If you are planning to hire a charter bus service, there a lot of option available in the market. Here at Gold Coast Coaches, we pride at being one of the best in the market. Our aim is to help you find the best bus to hire and to make that easier for you, we list some of the best questions you can ask the charter bus companies before making your final decision.
1. What is the company's safety record?
Has the company suffered from any major accident or injury since they began the business? This is one of the most crucial things to look into, as you do not want to hire someone with a bad or risky record.
2. Are all your licenses properly managed and up to date?
Does the driver have a commercial license to drive a bus? Is that applicable to the location you are going? You do not want to hire someone who has no license or has an expired one. This could get you in legal trouble if things go south.
3. How are the drivers trained/monitored?
Being a good driver isn't enough, as a good company will go further to provide additional safety training, random drug tests and even uniforms. Not to mention, the experience of the driver must also be taken into consideration.
4. What type of buses are available?
Feel free to ask the company about their fleet size, condition and capacity. The age and condition of the buses are just as important as the size, along with other additional features such as air-conditioning, reclining seats etc. Take it a step further to ask if it is possible to see the vehicle before you hire.
5. How does your charter company stand out?
From on-time arrival, to 24-hour service availability, there are lots of features that can make a good charter bus service stand out from the crowd. Do not hesitate to ask how long they have been in business and what makes them special. A good company will always know how good they are, and never fail to share that.
6. Are there any special amenities available?
Does the company offer any special amenities such as TV or Wi-Fi or bottled water? Make sure to hear out all of them clearly and be sure on what they promise to offer.
7. Is there any solid references available?
One of the best means to assess a company is by consulting past users. A good charter bus hire company will have some credible references from businesses or individuals who have worked with them previously. Feel free to reach out to them too if needed to ensure the company's service level.
8. Are the vehicles properly maintained?
Ask the company how frequently they clean their vehicle and how well maintained it is. You do not want to end up in one that is dirty, smelly or malfunctioning.
9. What is the emergency backup plan?
In the case of a vehicle breakdown, how does the company plan to respond? Will they send a replacement vehicle or make you wait until it is fixed on site? How long will it take to get moving again?
10. And lastly, what will be the cost?
A good charter bus service company will always be transparent regarding their cost and discuss all fees in advance. There will be no such thing as hidden charges, and all variable costs should be discussed beforehand.
At Gold Coast Coaches, we aim to deliver the best service and maintain a reputation for our work. That is why we encourage you to feel free and ask us and our competitors, and make informed decisions based on your research. We are confident that our transparency and dedication will ensure top quality charter bus service.