Organising the work Christmas party? Why you need to call Gold Coast Coaches first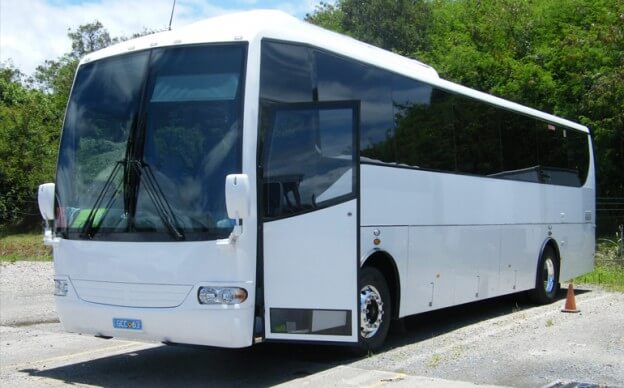 No matter how big or small a company is, Christmas parties are certainly something that the whole organisation looks forward to. It is that special evening of the year where everyone gets to relax, be grateful for another year of hard work and celebrate by coming together with the Christmas spirit.
But if you are in charge of organising that party, you already know that transport is a major concern. However, with Gold Coast Coaches, you do not need to worry as we can take care of all your Christmas charter bus hire needs to make sure that everything goes as planned on that special day.
Christmas is a busy time, and for most cases, the venues and transport need to be booked well in advance. At Gold Coast Coaches, we thrive to provide you with a dedicated transport service that not only caters to all your needs but also helps you plan your routes, timings and everything in between. From small coaches to luxury buses, we provide a vast range of options to make your Christmas coach rental a jolly one.
One of the main concerns for the organiser on the event day is getting everyone present at the venue in time. If everyone is getting their own mode of transport, there are bound to be a few who will be late, spoiling the event for everyone. That is where charter bus rentals make things even more convenient. You can assign everyone a pick up location, or even several spots along the route to make sure that no one is left behind or delayed. Moreover, with a Christmas coach hire, everyone gets to bond together throughout the trip, having a blast on the road and celebrating the occasion to the full extent as they are supposed to. And at the end of the day, no one has to worry about securing a ride home, even if they a bit too much to drink for the occasion.
Our professional staff and drivers are always ready to provide you with the best possible service, from booking to drop-off. We are here to make certain that your staff are having the time of their life, as well as be in safe hands. At the end of the day, it is our responsibility to get them back safely. For any Christmas event, bus rental is one of the most cost effective means to get a large group from one destination to another, without having to worry about everyone's parking spaces, mode of transport or well-being when driving back. Not to mention, our coaches are simply luxurious with air-conditioning, spacious storages, comfortable sitting arrangements and even sophisticated music systems to enhance the Christmas mood.
So, what are you waiting for? If you have a Christmas event to plan, reach out to us today and get yourself the most reliable coach hire service in Gold Coast and Brisbane. If you already have a venue and date in mind, we at Gold Coast Coaches can plan everything else for you to make sure that your event goes according to your timeline.